One of the things I love most about textiles is that every culture on the planet has something to contribute to the conversation. When I visit a new place I make it a point to seek out examples of indigenous textiles, and I especially love finding commonalities across cultures, and ideas that I can incorporate into my own design vocabulary, after a bit of research of course.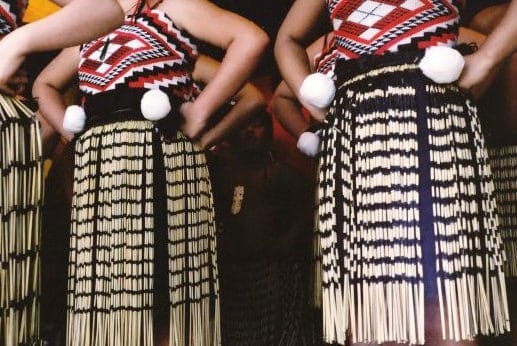 When I visited Te Papa, New Zealand's national museum, I was drawn to the simple black, white and red palette. While New Zealand  doesn't have a particularly long history with hand knitting, I was really inspired by the fringe found on Māori piupiu skirts. They're made with harakeke, or common flax, and they're dyed with an incredible mix of manuka bark and mangrove mud (is there nothing manuka can't do?!!). Watch this video to see how the real deal is made:
https://www.youtube.com/watch?v=BlbO1KJqvgs
I'm working on the next issue of Passport and have been thinking about a yarn homage to this distinctly NZ art form. I've swatched some Air Marle and have tried a few things. My first thought was i-cord (right). I knew I wanted to incorporate black, but this meant weaving in a lot of ends (in i-cord–not easy). It looked far too bulky, and too labor intensive to be reasonable. Next, I tried a crochet chain (left), which I liked, but again, hiding all those ends was going to get really old, really fast: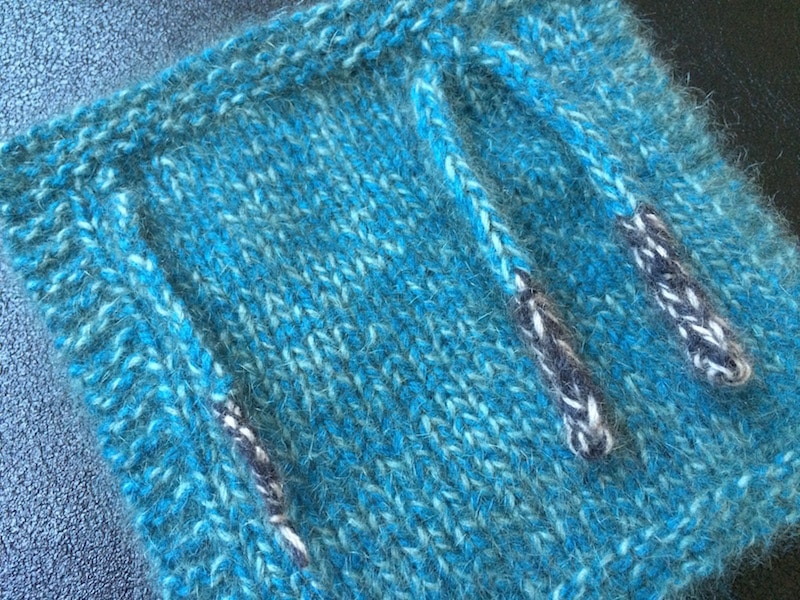 Flipping the swatch over, I tried two rows of traditional fringe, staggered for a full, slightly randomized effect. It was lovely!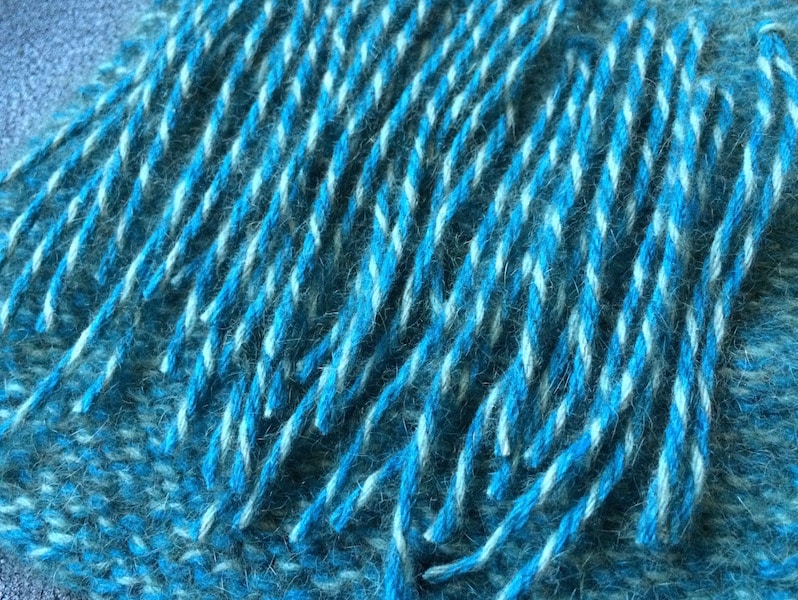 Light, fluffy and best of all, easy to execute. Still, I missed the contrast of the black ends, but then I thought–beads! Beads would add weight, both real and visual, and it would hopefully evoke the piupiu.
I headed over to my local bead shop and admired all the gorgeous gemstones that I passed on my way to what I actually needed–plain glass beads in matte black, size E/6.0  (and a few metallic variations).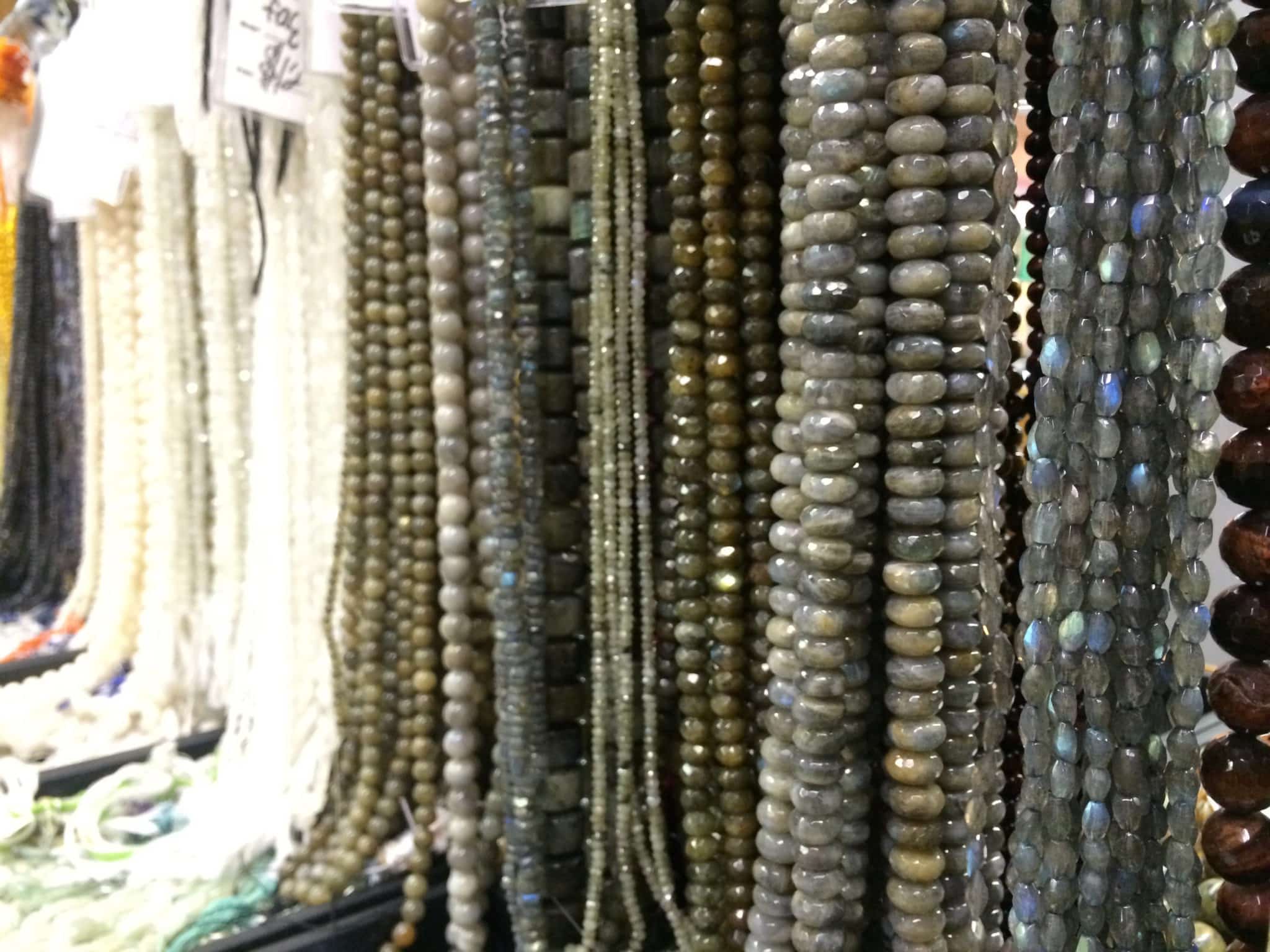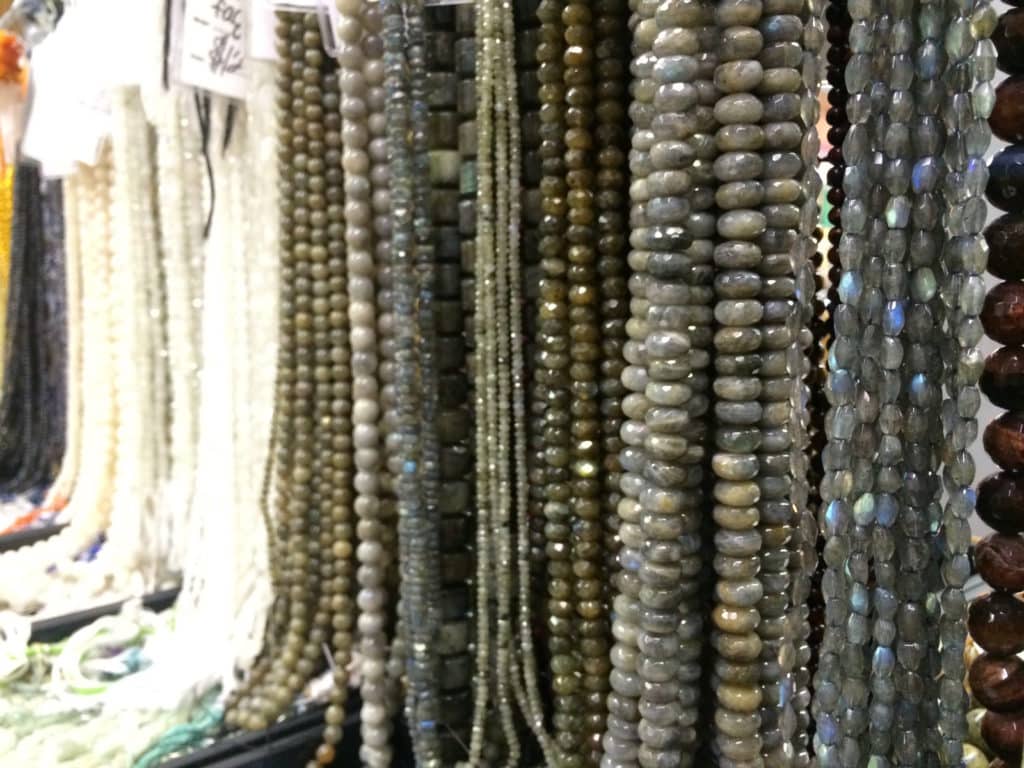 I also picked up some collapsible eye wire needles and an empty glass jar from the health food store around the corner.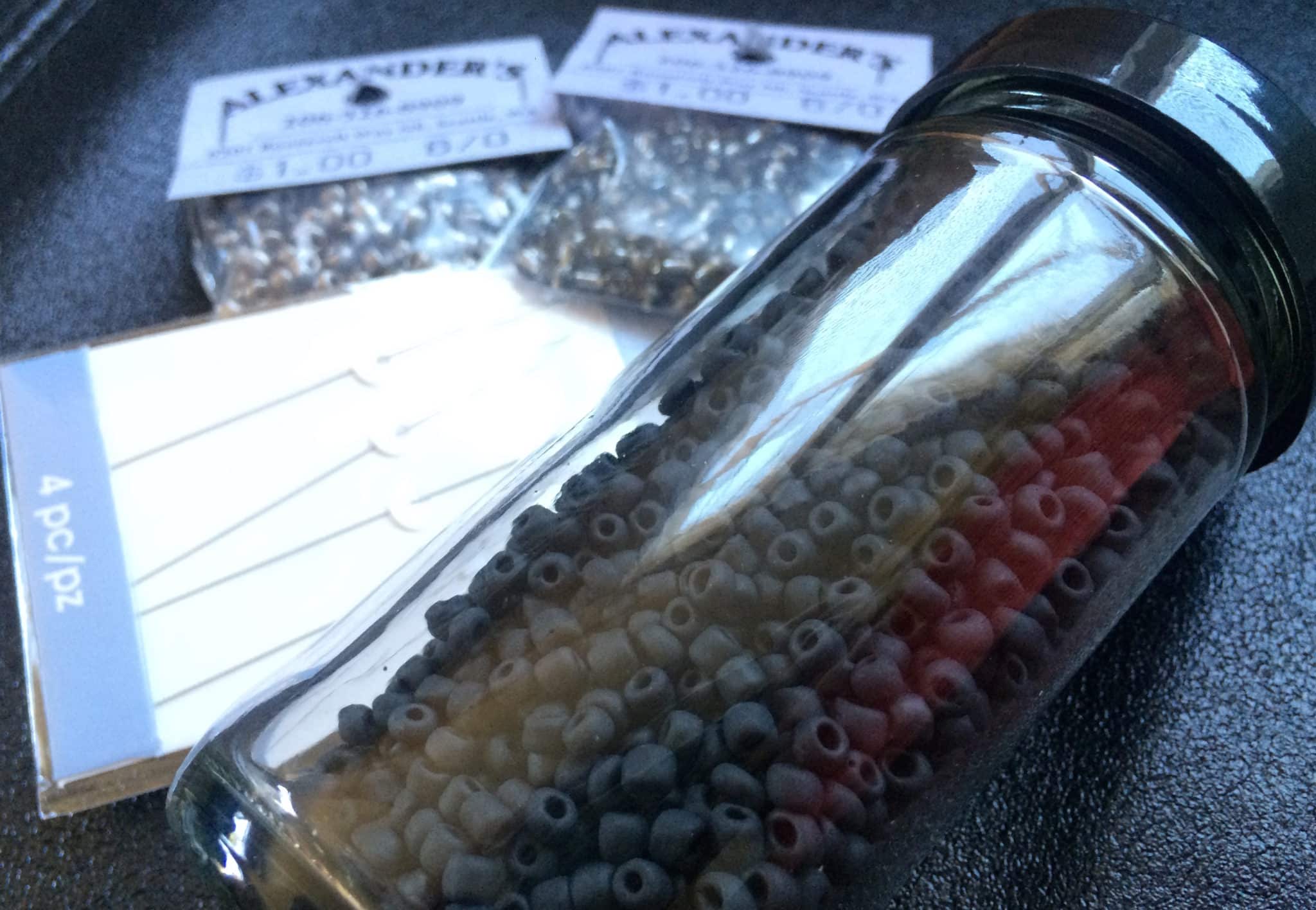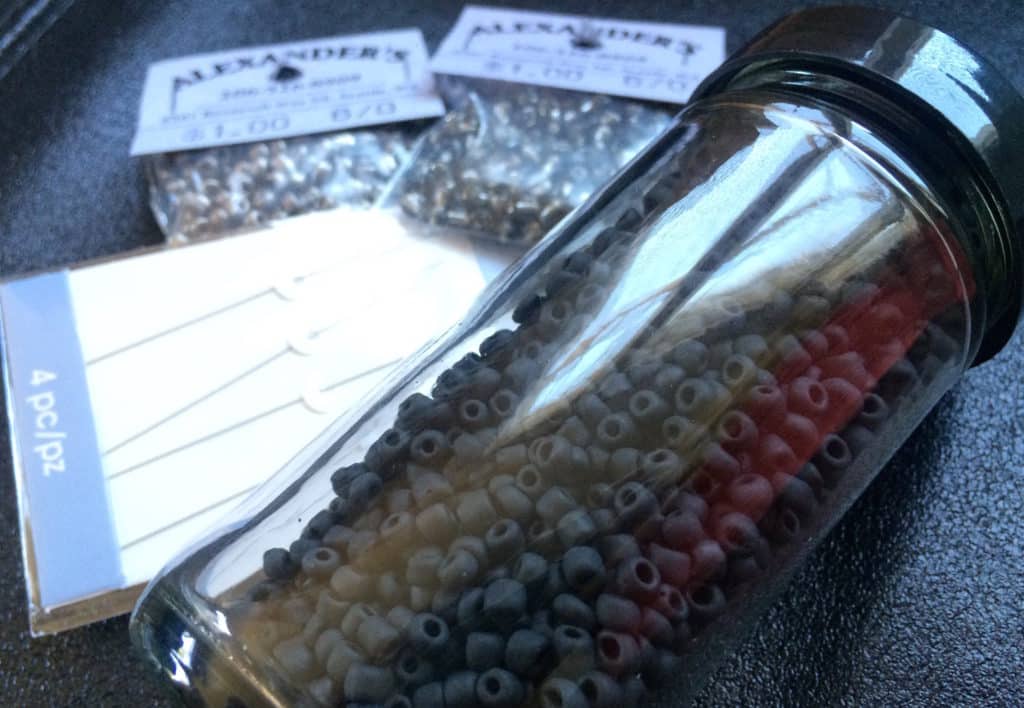 I added 3 beads to the bottom of each piece of untrimmed fringe and knotted it securely. I think I've found my winning fringe, no mud required!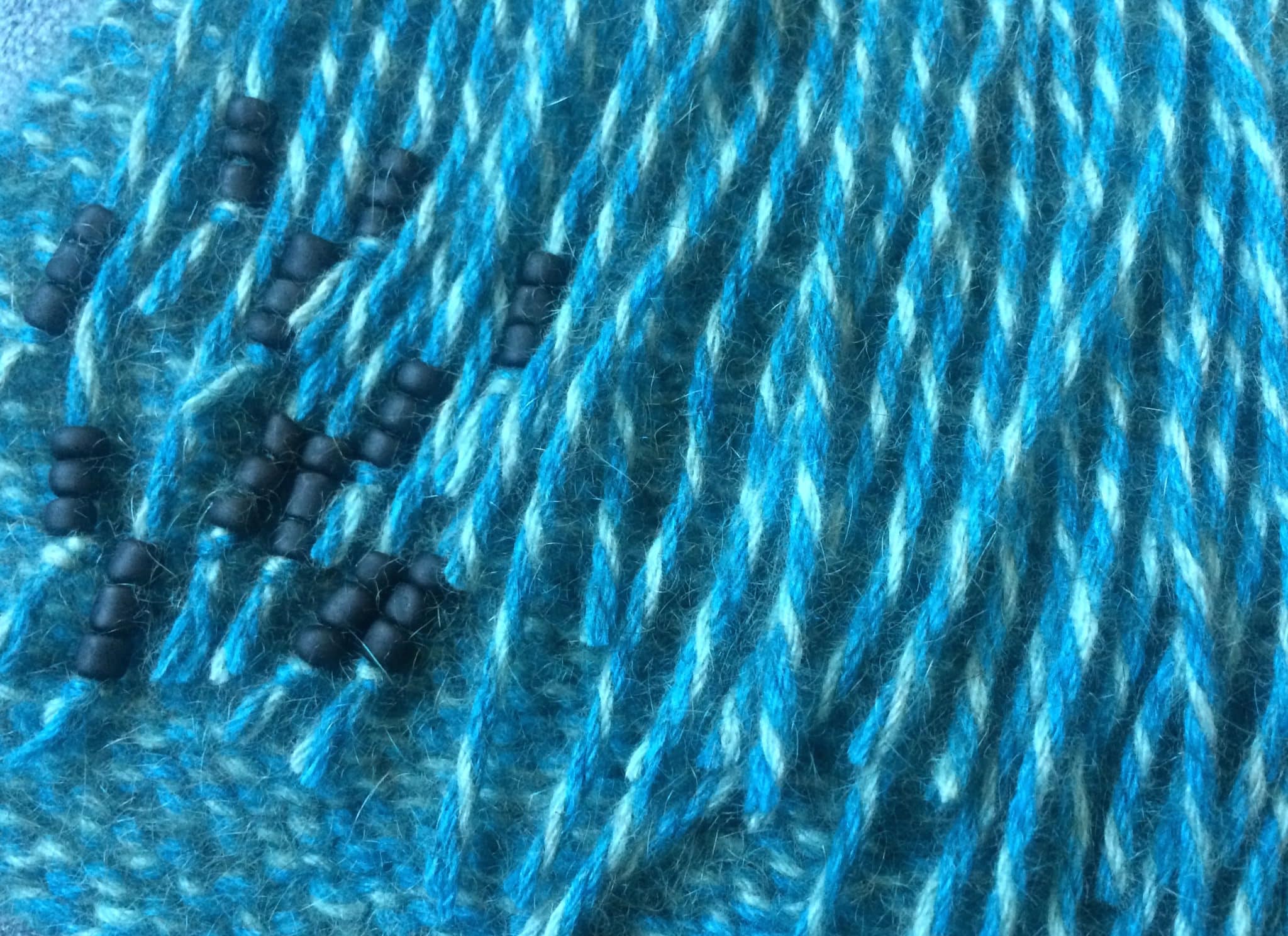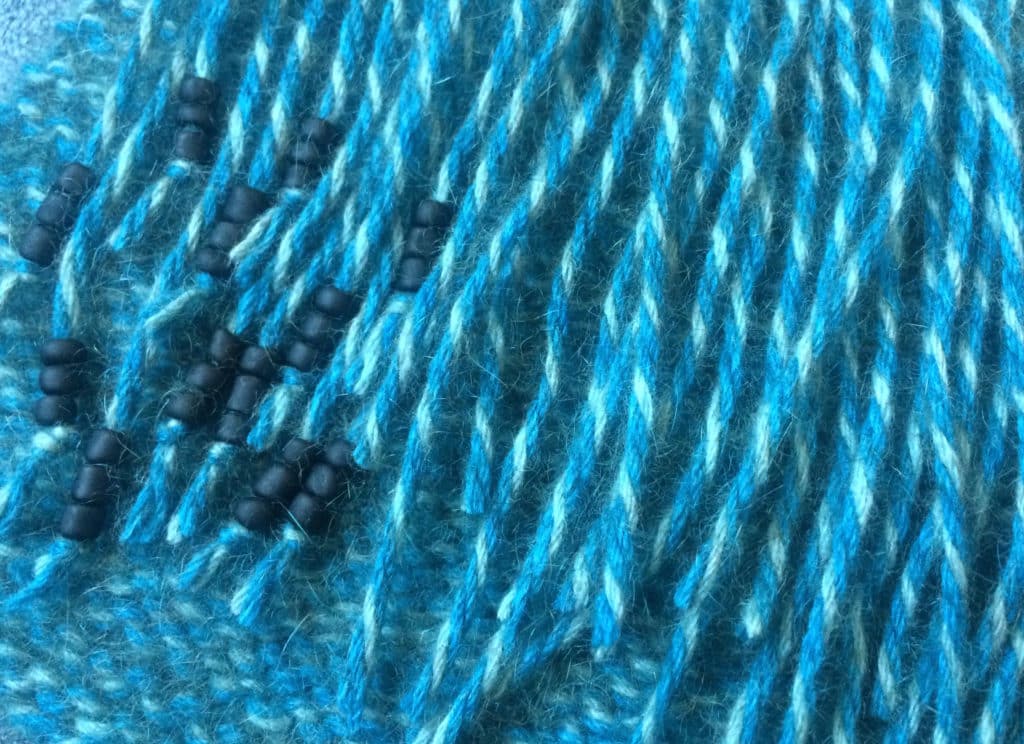 Have you ever fringed?
CR