The tiny hilltop town of Montisi, Italy welcomes groups of knitters every Fall.  Susan Wolcott, founder of Trips for Knitters www.tripsforknitters.com has been organizing these retreats for the past decade, and Zealana has been a happy sponsor for the past two years.  Most of the knitters go to Montisi to soak up some of the famous Tuscan sun while improving their knitting skills, but they leave feeling a connection to the people in the town as well.  It's not usually a tourist destination, so the local merchants gear up for the extra business and welcome the knitters back for another year.  The local gift shop stocks up on olive oil shampoo (it always sells out!), and the tiny grocery store even had special bags printed that could be used for knitting.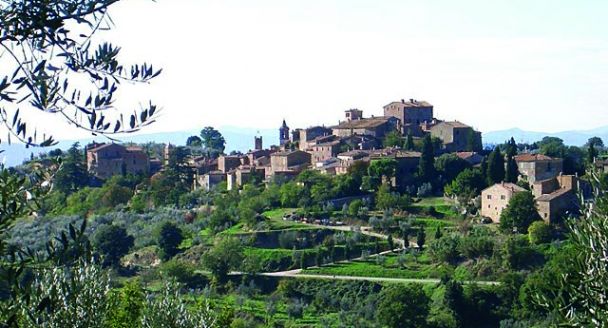 Kennita Tully has been the teacher and designer for these retreats for several years now, and has made many friends in Montisi.  She wanted to do something special for the locals they work with for the retreat, so in 2015 she started work on the "Montisi Collection", designing garments for specific individuals around their lifestyle.  She chose five people, interviewed them about their preferences in color and style, looked at other sweaters in their wardrobes and took measurements. Last month at the retreat, she presented the sweaters to their new owners.
Four of the garments were made with Zealana yarns:
Liz Cochran is a British expat who moved to Cortona to paint and is now a successful artist living in Montisi.  She teaches water colour to the knitters on retreat and hosts a historic walking tour of the town on Sunday mornings.  Liz is also an accomplished Blues singer with her own album.  Her elegant vest is knit in Zealana Air Lace in Burgundy.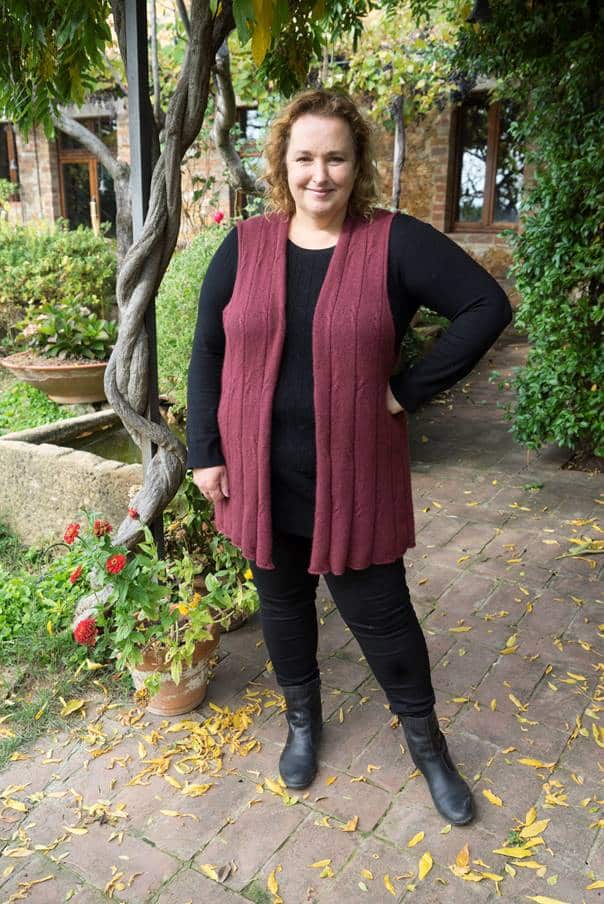 Massimo is Liz' partner and the property manager for the villa where we stay Villa Maddalena. He also plays guitar in a rock band on Friday nights.  His pullover is made with Kauri Fingering, in Blue Awa, Red Tuhi, Ashen and Dark Napo.  Zampa is Liz and Massimo's very talented dog.  Since he goes everywhere with Massimo, he needed a matching sweater!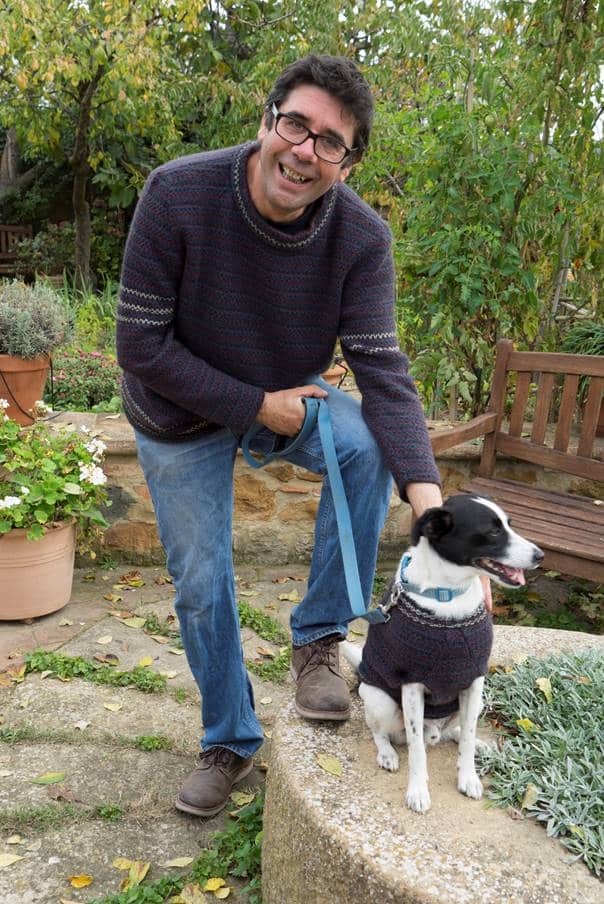 Roberto is the owner of a very unique restaurant in Montisi, called "Roberto's". He is a master sommelier and a follower of the slow food movement. The food he serves is all about where it comes from and how it affects us, preserving tradition and socialization during meals.  Roberto sources everything he serves from local farms and orchards, teaching the guests about the slow food movement as he serves his delicious meals. Kennita designed his cardigan using Kauri Worsted in Natural, for those cool days when he's out looking for fresh buffalo mozzarella.
Kennita's patterns will be available in December or early January – check www.wildflowerknits.com or Kennita's store on Ravelry for updates and her other designs.  She has already chosen five more Montisi residents for next year's designs, when the Montisi Collection will become a book!
Photography of the garments by Steve Tully.