Greetings! If you are a fan of Karen Templer's wonderful Fringe Association blog you may have seen today's Hat KAL announcement. I'm pleased to say that Karen has chosen the L'Arbre Hat which first appeared in my debut book Magpies, Homebodies and Nomads: A Modern Knitter's Guide to Discovering and Exploring Style [STC Craft | Melanie Falick Books].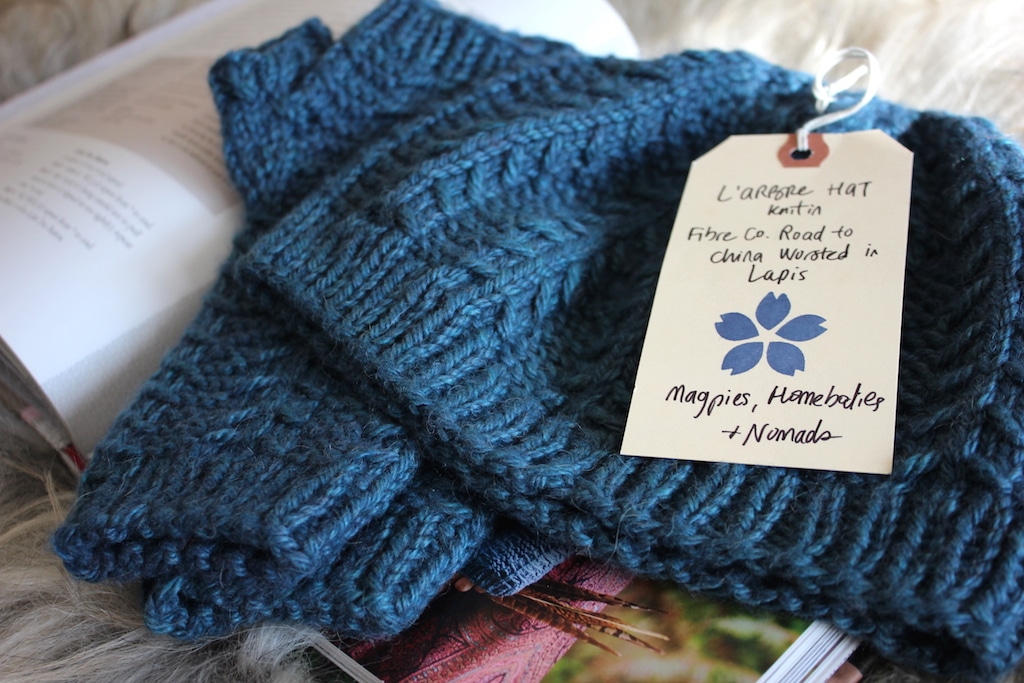 The good news is, my publishers have graciously provided the hat pattern as a PDF download. The bad news is, the original yarn used is being discontinued! No matter, I always welcome the chance to do a little stash diving…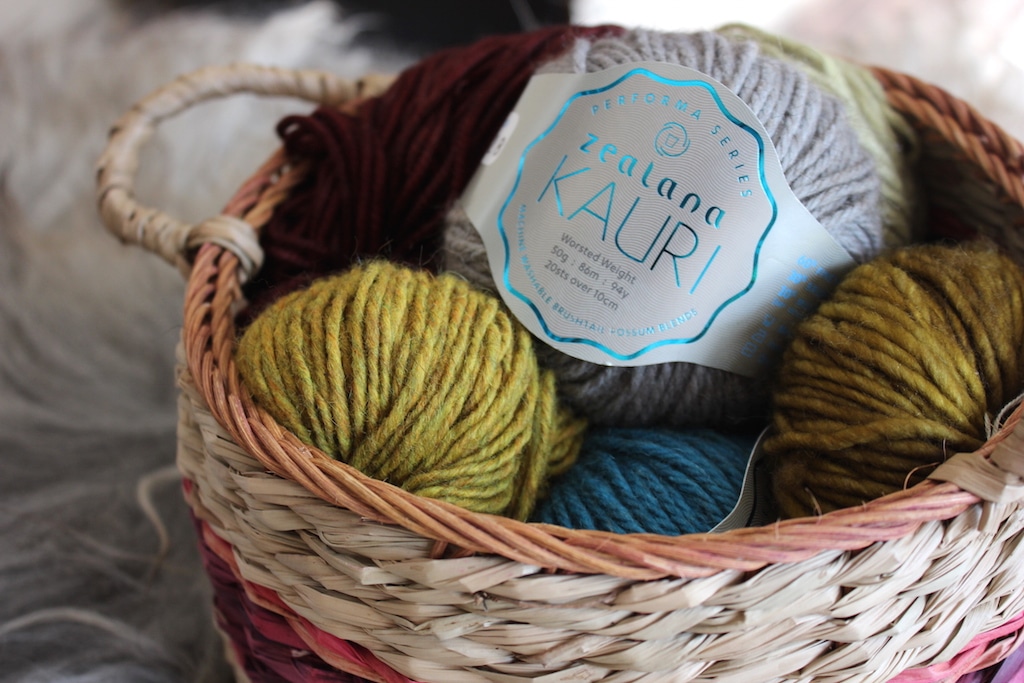 Karen asked what I thought might be a good alternative and my first instinct was Zealana Artisan Heron, a wooly single-ply with a rustic charm. I think I might have been thinking of the Heron Hats blog post when I said that because I completely forgot about Zealana Performa Kauri! It has a touch of silk, which the original yarn had as well, and that lends a jewel-like glow to the finished fabric. The round plied yarn works up very quickly and is adaptable to many gauges. I worked it quite tightly to make a firm, felt-like fabric for another hat in the book, the Karin Fascinator.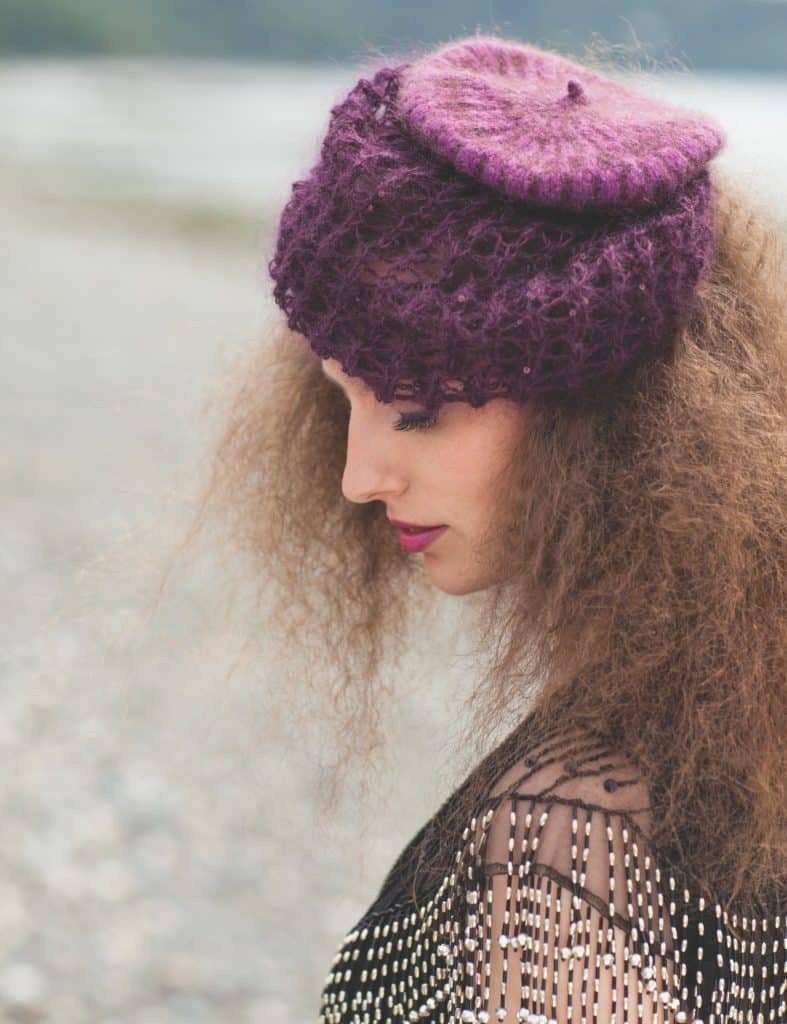 I love the Kauri color selections, too. They're bright but still grounded in nature, which fits right in with the scheme I came up with for the Magpies chapter that contains both of these hats.
I remember being worried about selecting trendy colors that may be out of fashion by the time the book was printed, but I ended up just following my gut, choosing shades that would work in the rainforest setting I selected for the shoot (Discovery Park in Seattle, WA). Deep watery blues and teals, chartreuse leaf greens and vibrant magentas looked right at home among all that greenery.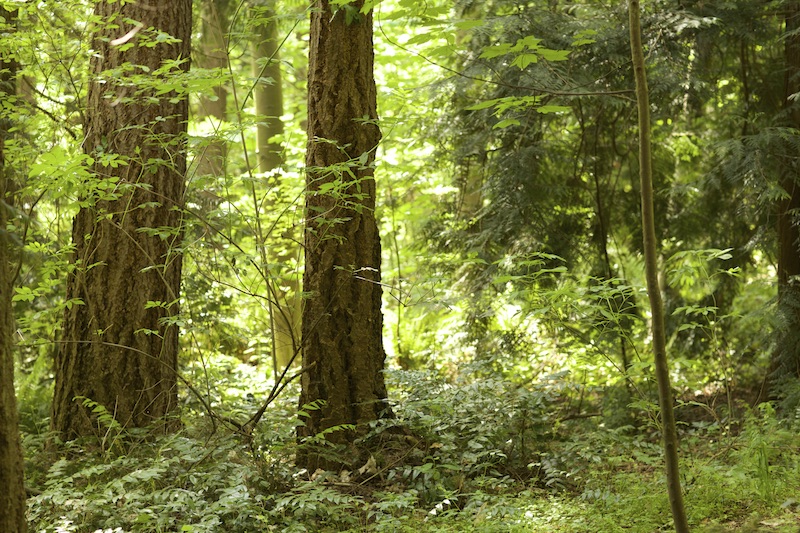 One note before casting on–I'm not sure why I didn't go down a needle size or two before I knit the brim. Why, Past Me, why?! Good thing I can fix that now as I cast on a second L'Arbre. Oh, and if my needles look a bit long, well, well spotted! I can never find my 16″ circulars, so I'll make do with Magic Loop.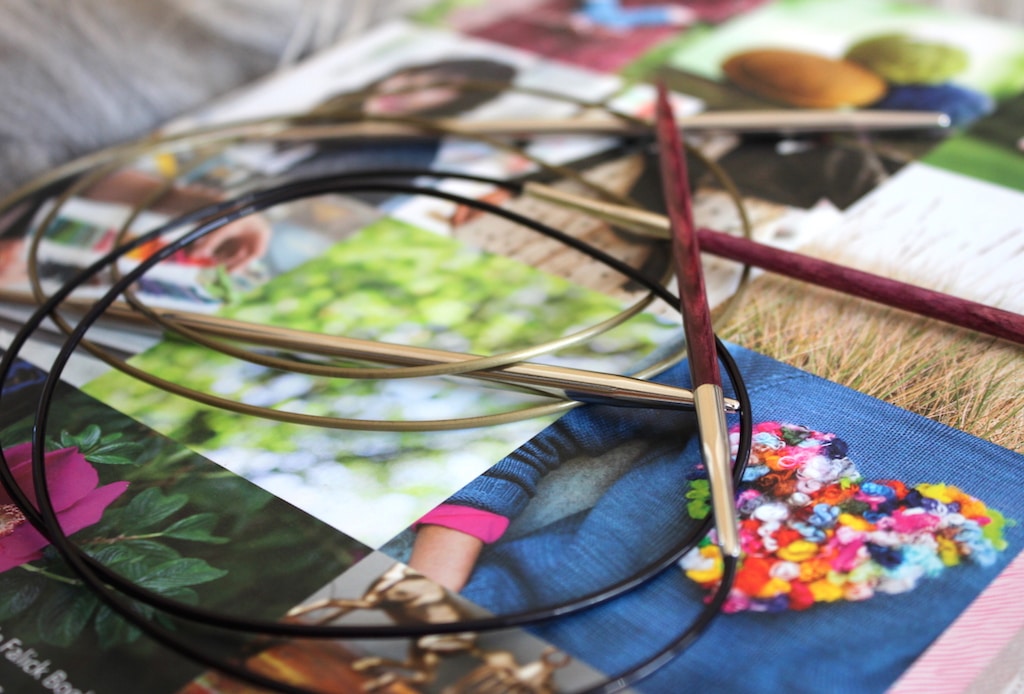 Knitting, always a process, eh? Will you be joining the KAL?
CR